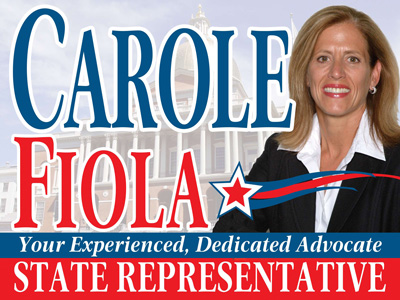 Fall River receives $46, 474 in grant funding for Rattlesnake Brook
http://www.heraldnews.com/article/20140119/NEWS/140118541
By Herald News Staff
Posted Jan. 19, 2014 @ 6:53 pm
Jan 19, 2014 at 6:57 PM
FALL RIVER — Fall River will receive $46,474 in grant funding for dam and seawall repair at Rattlesnake Brook.
The funds will pay for the removal of the Rattlesnake Brook Dam in the Freetown-Fall River State Reservation. It will allow passage for fish and other wildlife, enhance the security of the recently rebuilt Narrows Road and establish a native riparian wetland community.
"The Freetown-Fall River State Reservation is a beautiful retreat as well as an important habitat for local wildlife," said Sen. Michael Rodrigues D-Fall River. "The removal of the dam will improve the harmony of this important ecosystem, while also shoring up the newly repaired Narrows Road. This grant demonstrates a strong local and state partnership dedicated to conserving this integral natural resource."
Energy and Environmental Affairs Secretary Rick Sullivan said the grant going to Fall River is part of a $13.5 million investment in dam, seawall and breakwater projects across the commonwealth.
The funds will remove ecologically hazardous dams, repair dams in poor or unsafe condition and improve Massachusetts' coastal infrastructure.
The funding for these investments includes $7.6 million in grants from the EEA Environmental Bond and $5.9 million in grants and low-interest loans from the Dam and Seawall Repair and Removal Fund.
The Dam and Seawall Repair and Removal Fund was signed into law by Gov. Deval Patrick in 2013 to address public safety issues caused by aging infrastructure. This is the first round of awards from the fund. State funds were matched with more than $5.9 million in local and federal investments.
"I have been out to Rattlesnake Brook on numerous occasions," said Rep. Paul A. Schmid, D-Westport. "This money will go a long way to improving the brook which is a vital natural resource to greater Fall River."
Rep. Carole Fiola, D-Fall River, said the funding was "much needed."
"It's important that we maintain the Freetown-Fall River State Reservation to ensure the quality of the environment for its inhabitants," Fiola said.
Fall River's Watershed superintendent along with the grant writer were instrumental in securing the grant, according to the EEA.
Future rehabilitation of the brook and surrounding paths for pedestrians and dirt bikers are also in the works.