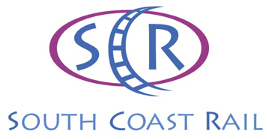 Public input is now urged. 
-Please participate in any public meetings (visit the SCR Project website at www.mass.gov/southcoastrail for details).
-Send a letter, postcard or email to MEPA by March 23, 2018 to
Secretary Matthew A. Beaton, EOEEA
Attn.: MEPA Office (Purvi Patel)
100 Cambridge Street, Suite 900
Boston, MA 02114
fax: 617-626-1181
email: [email protected]
-MassDOT would also like to receive a copy of your letter, which you can email or mail to Jean Fox ([email protected]) or MassDOT, Ten Park Plaza, Room 4150, Boston, MA 02116.